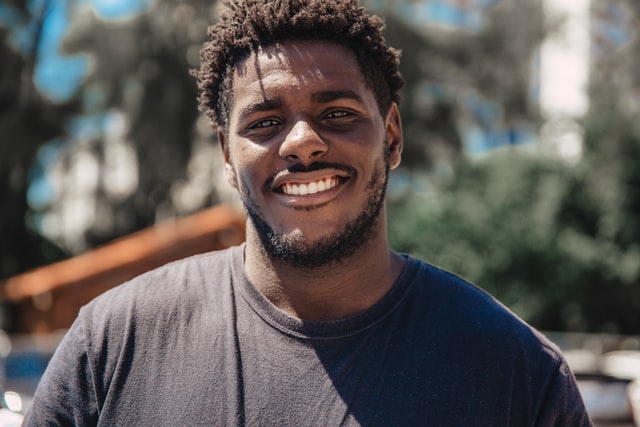 In July 2016, The Man Network organized its first programme aimed entirely at reaching out to men. The mentoring class was tagged: The Man, His Woman, His Finance, His Politics. It was as much a mentoring class as it was also a focus group. Though the attendance of the class was more progressive than what you will typically find, the results matched our pre-class expectations.
We asked the 20 men in the room to describe the man in a few words. They described the man with words like; Strong, Intelligent, Tough, Leader, Responsible, Fearless, Un-emotional, Provider, Protector, the Head, breadwinner, Sex initiator. We then asked them to describe the woman, and we got words like; Beautiful, Emotional, Weak, Helper, Sexy, Homemaker, Spender, Vulnerable, etc.
Interestingly, these perceptions matched almost entirely an existing 2015 report titled "Being a Man in Nigeria" done by V4C. The quantitative report detailed in that book was eye-opening in that for the first time via the means of a national survey, we could properly state by data the perceptions of men and women as it relates to men. Let me share a few.
- 7 in 10 men and 5 in 10 women believe men need to be tough
- 6 in 10 men believe a man without an income has no value
- 9 in 10 men believe a woman must obey her husband in ALL things, and that a man has the final say
- 66% of men believe women should put up with violence in order to keep the family together
- 43% of men believe there are times a woman deserves to be beaten while 28% of women agree
- 50% of men believe the bride price confers on them the right to do whatever they please with the woman
- 79% of men believe a woman CANNOT refuse sex from her husband.
- Over 90% of men believe that a woman's most important role is to take care of her home and family
- 60% of men believe income is the number one division of labour for the man.
- A significant number of men believe men are more suitable for leadership roles because they are Disciplined and focused. Whereas, Women are less suitable for leadership because they are emotional, vulnerable, "Weak", easily influenced, or conversely, too harsh and domineering.
- 6 in 10 men felt that women are "too emotional" to be leaders.
It is important to note here that these are national averages from all 6 geo-political zones in Nigeria. So we must consider the fact that some areas would be more progressive than others.
What we did at The Man Network was to go further in terms of data. We decided to mine data that were not based on perceptions but on the reality on the ground. What we found was that the reality of what was on the ground did not match the perception of what men and women feel about themselves and their gender roles. In plain language, Men have been lying to themselves for decades and women have been aiding that lie.
What we did was to look at major gender "indicators" like Education, Employment and Income Generation. What we found out was that all over the major indicators and against what some in the local and international development world would have us believe, there has been a significant improvement for women. The reality on the ground is that the more equitable the world gets, the better it has been for women. The more the issues bordering on women are focused on, the more emancipated they get and the better their fortunes. This ripple effect impacts all major indicators. In other words, the woman is getting stronger, but the man still perceives that she is weak. The woman is getting more intelligent, but the man still perceives she is unintelligent. The woman is getting more influential, but the man still perceives she should not be considered for leadership.
Take the issue of education, for instance. While the national data shows that male enrolment is still higher than female enrolment, you need to dig into the data to see "the devil in the detail". In reality, female enrolment from ECCDE to JSS surpassed their male counterparts by 4% in 2013 and 26% in 2014 in Southern Nigeria (NBS). In the North, while male enrolment is significantly higher than female enrolment, the variance shrank by over 2% from 2013 to 2014. The employment to population ratio by ILO estimates shows an increase of 3% from 2011 to 2014 for girls 15+ (IFC). In fact, according to data quoted by the World Bank, the percentage of female bread-winners jumped by 21% between 2011 and 2014.
There is more. According to the World Bank (Data Bank)
- % of women borrowing from a Financial Institution jumped by 105% (2011 to 2014)
- % of women who paid school fees within the last one year is 25.4% as against 27.9% of men (2014)
- % of women who paid utility bills in the last one year is 25% as against 37% for men (2014)
- % of women who saved to start or expand a business, 30% (Male - 32%)
- Female participation in business ownership on the increase – 16.2%
- Life expectancy for females is 57.49 years as against 50.85 years for men
I could go on and on. Interestingly, while the overwhelming data on gender still shows that men have a significant advantage over women, it is also revealing that the fortunes of women are getting better every year. A fact that clearly does not match the perception that men (and women) have been telling themselves for years.
So as a man (or woman), what do you make of these data? What is it telling us? What is it not telling us? How does it impact us as men? How does this impact the religious teachings many men have grown up with? How does this impact the cultural roles of men as fathers and husbands? How does this impact peace and violence in the home? How does this impact nation-building?
These and more questions are what we should be asking as we confront the perceptions many of us have been taught and programmed to believe from a very young age.
@yinkanubi