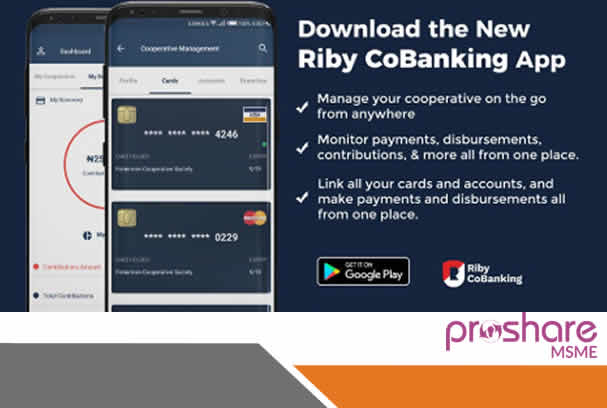 I head a closed cooperative society that in the last 3 years has given out over N100m in loans at 0% interest rate. Yes you heard right - 0% interest rate. The maximum members pay is a 10% flat fee irrespective of the tenure of their loans which can extend to 24 months or more.
As a Corporate treasurer, I have sat down and listened to the concerns of a lot of SMEs about the cost of finance. Banks typically lend to retail clients at around 2 - 2.5% per month (25% - 30% p.a), while micro finance banks lend at between 3.5% - 5% per month (42% - 60%p.a). A friend told me last week that he borrowed from a loan shark at 10% per month.
The reality is that there are not many options of cheap sources of micro credit for individuals and small businesses. However, one option stands out and that is the Cooperative Society. The Cooperative Society afford members with the unique opportunity to pull funds together and decide the terms and conditions for which members can access those funds and how it can be invested.
Cooperative Society provides the unique platform to do many things. For instance, apart from our 0% p.a lending rate, we are able to invest member's savings in T-Bills, Bonds and other investment options. We are also able to assist members with special loans for emergencies and payment of school fees. Members are equally assisted to make purchases by granting purchase loans which are paid directly to the vendors. At the "End Of Year", the surplus generated by the income from 10% flat fee on loans and proceeds from other investment is divided into three. 50% is paid as dividends to members, 25% is kept in reserves, while the remaining 25% is used to cover statutory fees and AGM expenses.
The opportunities are immense. But it gets better. In 2017 our Cooperative signed up with a Fintech startup that was pioneering Cooperative Banking in Nigeria. The organization called Riby Finance, introduced us to a web solution that allowed us to migrate our data from a manual (passbook) based recording system to an online system. The impact of this was instant. It gave members the power of visibility and transparency not only to view their savings but also to monitor their loan repayments. Our understanding of how the Cooperative should run was hinged on the belief that - the cooperative is just like a bank. They save, they lend, they invest and they keep records. And all these are available online. So if bank account holders are able to view their bank account online, the cooperative members should also be able to view their cooperative account data online as well.
Riby gave us that platform and within a year, we moved from not just contributions and repayment visibility on the platform, to a loan administration process where members could apply for loans right from the platform without the need to physically see anyone. They could start and finish the process end to end and get their loan credit alert without having to see anyone or leave their desk. It was that good.
In Feb 2019, Riby upgraded the web application they gave to us (called "Riby for Cooperative"), and launched a new version called the "Riby Co-Banking App". If "Riby for Cooperative" was great, "Riby Co-Banking" was revolutionary. It was Co-Banking on steroids. First, it was no longer a web application, it was now a mobile app. With improved security features, members could download the app on their device, sign in and check their data from anywhere. They could also apply for loans on the go or respond to request as a guarantor of other loans. It didn't end there. With the new version, they are able to transfer their savings directly from their bank account to the cooperative account straight from the app without the need of going to the bank and (wait for this), the platform comes with the opportunity to participate in investment options opened up. Members can decide to invest directly in select investment windows created by the cooperative in conjunction with different providers. They have the option of splitting their savings between what goes to their cooperative contribution and what goes towards investment. And did I mention the brilliant admin end of the app and the fantastic 24 hours support which includes, phone, emails, live-chats and WhatsApp by the highly motivated Riby team.
What is the result of these developments? The result was that our membership grew by over 60% from before we started using Riby and now. With the growth in members also came growth in the Cooperative fund which increased our capacity to meet the loan request of members to meet various personal and commercial needs. It turns out that transparency and accountability pays off after all. In reality, people are more inclined to participate in a process when the process is transparent and inclusive.
A lot has been said lately about "Financial Inclusion" and about the need to get a lot of people into the financial eco-system. I am convinced that the cooperative system is an important enabler of the financial inclusion conversation. Imagine what we can do with this if we have a fully funded and integrated Cooperative Financial System.
- Micro Credit that competes with bank credit
- Insurance products that can be easily distributed to a potentially bigger market.
- E-Payment utilization by connecting Cooperative Society Accounts to the financial E-commerce eco-system.
This is why I am proud to recommend Riby Co-Banking App to those who already have cooperatives and those looking to form one. I don't say this for the sake of just saying it, I say this because I am a user of Riby Co-Banking app. I will be speaking at the first Riby Cooperative Conference scheduled holding on Wednesday 22nd May 2019 at the Recency Hall, Alausa, Ikeja, Lagos.