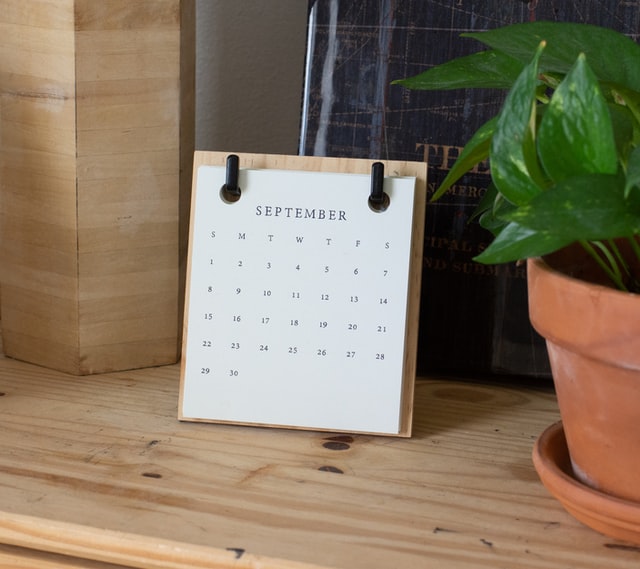 We are officially in the School Fees Season. It's that time of the year when we typically pay the highest amount of school fees for our children in school. It's usually so because it is the first session of a new academic year and the time most preferred by schools to increase fees. For some reason also, it the time they decide to pile the bill with all sorts of entries from new books to health insurance to whatever. I saw a fee of N50,000 for "Year Book' in my daughter's bill and I had to ask the mum if this yearbook will be plated in gold because last I checked, OVATION Magazine didn't cost more than N2,500.00.
This is also the period that everybody in my household is at their best behaviour to me. My wife in particular will go out of her way to be extremely nice to me during this period. I noticed that we typically have the least arguments in September. I'm guessing she knows that this is the one period that I'm very edgy and irritable. You really don't want to get on my nerves during this period, otherwise, I will remind you at every turn how much I am paying for school fees. That's what doling out over 7 figures in combined school fees does to you.
Anyway, I'm guessing there are many like me who just want September to go away and go away quickly so they can "Bounce Back" like Chelsea after failing to win the league yet again (Sorry I just couldn't resist the temptation to get at Chelsea fans). That's what September does to you.
In an earlier article, I had talked about the need to plan your family so you can have sufficient financial resources to invest in your children's education. I never understood how much my dad slaved for us his kids until I started paying school fees myself. I realized that daddy could have built more houses, acquired more rides and probably even travelled more if he wasn't burdened with the payments of our school fees. Paying your children's school fees is not just a responsibility, it is a huge sacrifice and every parent doing that diligently today ought to congratulate themselves. Especially since you are going to be doing that for at least 16 years. Oh! Did I just burst your bubble? Sorry!
But have you ever wondered what options you have that can make September not only stressless but one you actually look forward to? I have a couple of suggestions for every parent, including prospective ones.
1. Start Early – Now this applies not only to parents, but also to intending couples as well. If you are planning to fix your wedding maybe in the next 6 – 12 months, the time to start planning to pay school fees is Today. The next best day is Tomorrow. In today's currency, to give each child quality education from Kindergarten to University, you are going to need something in the neighbourhood of N60m per child. Assuming a 16 year payment period, that comes down to N312,500.00 per month / Child. So maybe it's a good time to reconsider that extra wedding accessory and instead save it for the school fees.
On the other hand, if you already have kids in school, you should seriously consider having a savings plan. Banks and insurance companies have various products that encourage parents to save up for their children's school fees from Primary to the Tertiary level. Why not consider doing that and earn interest along with it. The bottom line, start early. Start putting something aside now
2. Seek for opportunities to pay in advance for the entire academic year – Unknown to most parents, Schools actually encourage parents to pay in advance for the entire year if possible. Though this is not stated in your bill, the possibility exists. You merely need to walk up to the school administrator and ask. Now, here is how it works and its basic time value of money. The money collected today has a greater value than the one paid tomorrow. If you doubt me, just ask your banker how much N100,000.00 was worth in the FX market 12 months ago and how much it is worth today. Collecting money in advance for any enterprise is always a preference. So if you have the means to pay for the whole academic year, offer to do so and, in return, ask the school for a discount to compensate you for doing so. I have a friend who usually gets between 10-15% discounts doing this yearly. It's not rocket science. It's just common sense.
3. Try to put your kids in the same school – For some reason, some parents prefer to have kids in different schools. Not a very good idea because you rob yourself of some good bargaining points. If you have more than one kid in a school, then you are in a good position to bargain for a discount. It basically works in the same way you will procure multiple merchandises at a lower cost than if you had to buy just one. The more the child enrolled, the higher the bargaining power. This is not an excuse to go popping them kids out but if you haven't asked your school administrator for a discount for the number of kids you have in their school, you are simply shortchanging yourself.
4. Consider A Payment Plan – Not many parents know that schools have a payment plan especially if you cannot afford to pay the fees at once. For some reason, you might have cash flow problems or an emergency that has impacted your ability to pay. Don't fret. Walk up to the school and ask for a payment plan. The school will ask for whatever percentage you are willing to deposit and you will agree on the number of months of instalment to pay to liquidate the debt. The school will probably ask you to put down a post-dated cheque but make sure to tell them to contact you before putting in the cheque. The idea here is that it is better for the school to collect something, however small or in bits and pieces, than collect nothing. So instead of fretting and pulling a tantrum because the fees have been increased, go to the school and pay the amount you have now and ask to differ the balance over an agreed number of instalments. There is absolutely no big deal to this. Most retail business today cannot survive without offering credit. Schools as well are not exempted.
5. Don't miss the PTA – Look! Most items you see today on the bill beyond Tuition and books emanate from the PTA. So if you want to kill some of them, make sure you attend the PTA meetings or better still, join the executive. A lot of the extra-curricular items on the Bill are usually first discussed with the PTA to get their buy in before they are enforced. Unfortunately, daddies who in most cases pay the fees do not attend these meetings and therefore have no influence whatsoever on the outcome. Decide not to be a passive parent. Go for meetings, visit the school. Engage and be involved. That way you can influence things including the fees.
6. Find out if scholarships are being offered – I'm yet to see the school that does not offer scholarships in some shape or form whether it is for the best student overall or the best student in a particular subject. Do you know the various scholarship available per year in your children's school? If no, find out and start to encourage your ward to push to get one of them. Though the odds of getting one is low, the worse that can happen is that your child actually improves academically, which is all that matters. But then if you are able to obtain a scholarship that covers Tuition, that savings could be huge.
There are many scholarships on offer out there not just within the schools but also outside of it by corporate entities, Foundations and even the Government. There are essay competitions that you can encourage your ward to participate in and assist them in getting ready for it. Keep an eye out for this and you might just sleep with ease every September.
School fees season can be fun. It's how you choose to see it and manage it. One thing is clear in all that I have mentioned above - You cannot afford to out-source the responsibility to only one parent or the school. You have to be involved from day one. It starts by you deciding how many kids you want to have and then deciding the quality of education you wish to provide for them. The rest is all about the proper management of your resources whether financial, material, and even your time.
@yinkanubi (Twitter)